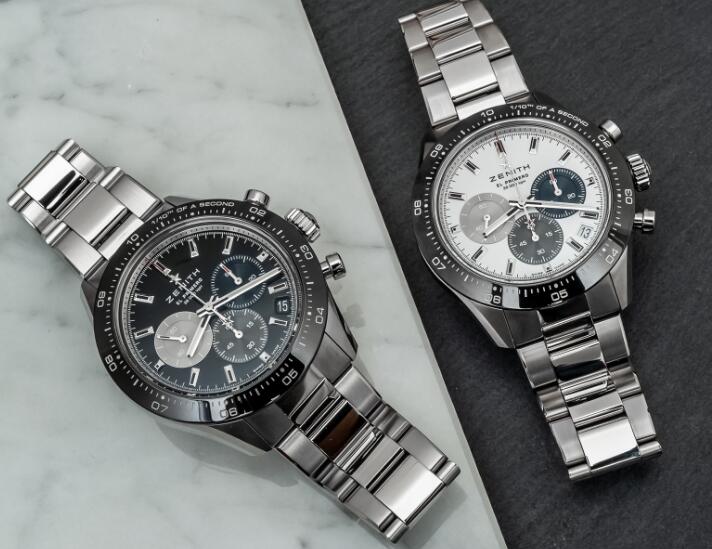 For Zenith, the Swiss luxury watch brand founded in 1865, the goal was to step into the future of watchmaking. The brand's latest watch is another push in that direction. Just this week, they announced the new Zenith Chronomaster Sport. This watch collection has the impressive features you would expect from this world-renowned brand. It is the culmination of more than five decades of mastery in sports chronographs.
This watch is designed for men who understand the value and richness of a second, and the many points in time it encompasses. The moment when an important decision is made. The moment you cross the finish line. The moment when the record was broken. The entire future may depend on any of these moments. The Zenith Chronomaster Sport is designed for these moments. That's why this watch is equipped with an improved El Primero 3600 movement that measures 1/10 of a second.
Stylish design for all occasions
The Zenith Chronomaster Sport is stylish and stunning. It's a watch that is both sporty and chic, and you can wear it to a business meeting or spending quality time with your family as easily as when it matters most – when you're chasing your sports dreams.
The stainless steel case is 41 mm wide. It has pump buttons and a polished black ceramic bezel. You can choose from a black or white dial – both feature the iconic El Primero chronograph in tri-colour blue, anthracite and light grey. The indexes and hands are rhodium-plated. This bracelet is similar to what Gay Freres conceived in past editions. It is timeless integrated steel. For a more casual look, you can also opt for a textured corduroy-effect rubber strap with a steel buckle.
El Primero is the real star here. It is the latest watchmaking innovation and technology, and its performance is sure to surprise you.
Zenith Chronomaster Sport has a power reserve of 60 hours. As for water resistance, it can withstand pressure equivalent to a depth of 100 meters.